Digital Marketing Agency Australia
.
Book in your free
30-minute Ignite
Call and learn how
we can unlock your
business's potential.
Book in your free
30-minute Ignite Call and learn how
we can unlock your
business's potential.
How we help you grow faster
.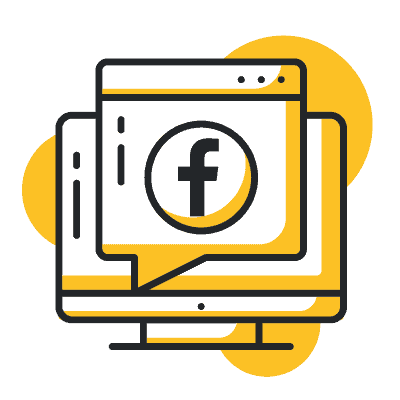 The Facebook Ad platform uses a highly effective targeting system that can identify your ideal customers. We create multi-layered campaigns to maximise the return on advertising dollars.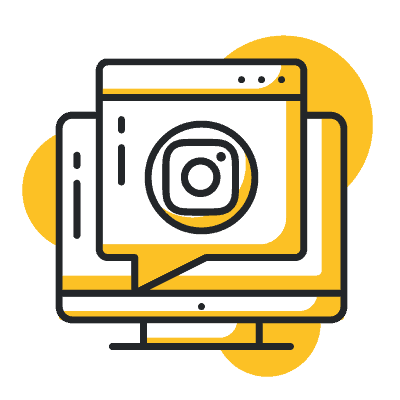 Whether you want to grow your brand, drive people to your website, generate leads or get sales, Instagram has become one of the most powerful advertising platforms on the planet and can help you achieve all your marketing goals.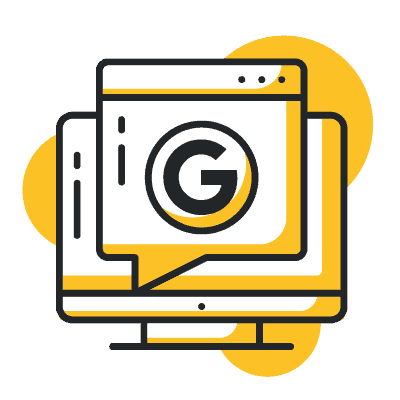 Utilising paid ads allows you to put your products/services in front of your potential customer at the time they are making a buying decision. We work with you to create high performing results-driven campaigns focussed on delivering sales and leads not just clicks.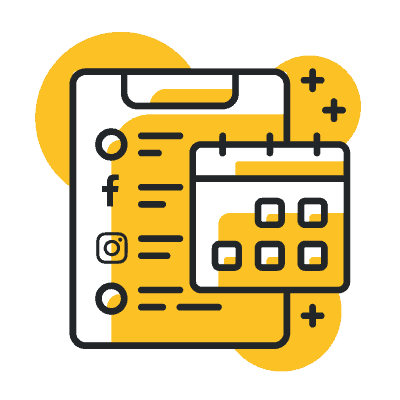 Build and engage with your community through organic social media management. We implement a strategy that will help turn your followers into lifelong fans.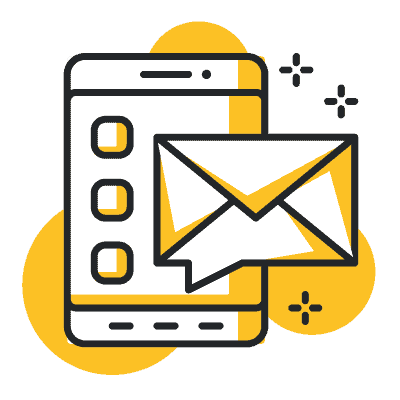 Email Marketing
& Automation
Deliver the right message to the right person at the right time with sophisticated email marketing automations. We develop targeted email campaigns to increase engagement and boost sales.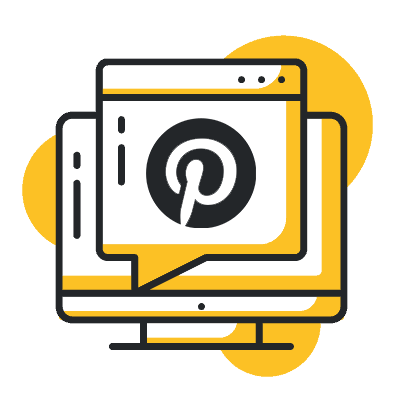 The number of users engaging with shopping surfaces on Pinterest has grown by more than 200% to March this year. Our Pinterest Ads specialists can develop and implement results-driven campaigns for your brand to help you scale, grow and reach millions of new potential customers.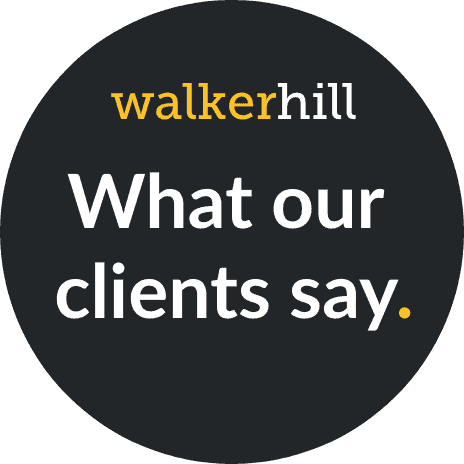 Companies we partner with
.
We consistently prove ourselves with great work.
No lock-in contracts.
No excuses.
Just great results.
Digital Marketing has quickly become the number one way to spread the word about your business and increase its growth. Any savvy business owner should be making online marketing one of their biggest concerns. We are a digital marketing agency that recognises this importance, and we're here to help you out.
When you first start looking into digital marketing, the topic can seem extremely overwhelming. There's loads of complex terminology flying around, countless digital marketing agencies advertising their services, and a good amount of confusing articles.
Our aim is to make digital marketing accessible to everyone. On this page, we'll take you through the true meaning of digital marketing, what it can do for you, and why you should think about partnering up with a great digital marketing agency.

Email Marketing – By Billie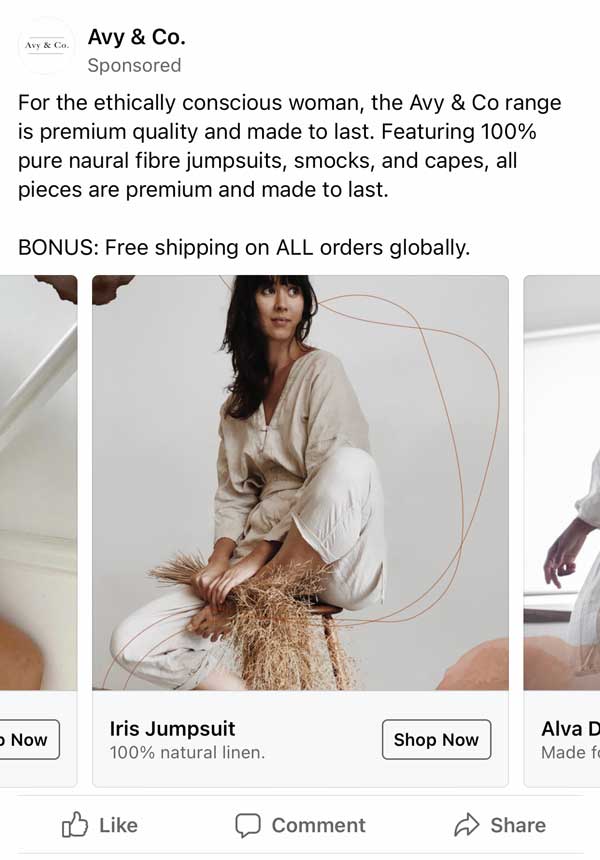 Facebook Advertising – Avy & Co
So, what is digital marketing?
In its simplest terms, digital marketing is the process of promoting your company through digital mediums. These mediums could be websites, emails, mobile phones, or any other type of digital platform.
Since nearly everyone owns an online device, it's clear to see that there is a strong potential for marketing in the digital realm. Digital marketing services can be split down into many different layers, such as SEO (search engine optimisation), pay-per-click advertising, and social media promotion.
What is common in every layer of digital marketing is the aim of introducing your brand to as many people as possible. Crafting an effective digital strategy is the best way to see rapid and sustainable growth of your business.
We've already mentioned how digital marketing aims to spread the word of your business. For new businesses, getting your name out there can be one of the most difficult processes you'll be faced with. Even large corporations need to ensure they are staying relevant, and you can be sure that every big business will be implementing some sort of digital marketing strategy.
Thankfully, the dawn of the digital age has brought with it an incredible number of channels that we can use for marketing. Social media, emails, and websites are all ideal canvases for marketers, and the true potential of these platforms is still being explored.
Every business will require a different approach to digital marketing. Some will focus their strategies around social media exposure and content marketing, whilst more traditional businesses might stick to emails. Working out which method is going to be the most beneficial to you is the big question and the one that digital marketing agencies can help you answer.
The basic motivation behind promoting your business online is to drive more traffic to your website. In order to do this, it's essential that you are creating engaging marketing content that people are going to be interested in investigating.
If you're doing email marketing, then you need an informative subject line, vibrant content and a personal feel. If you're going down the social media path, then your posts need to be eye-catching, optimised for the platform, and up to date with the latest trends.
The only way you are going to grow an online company is by successfully getting people onto your website in the first place. This is easier said than done, but if you do manage it, then you've completed the hardest part of any marketing campaign.
As your website traffic soars off the back of your successful campaigns, your sales are bound to follow. Increasing your sales one of the main goals of any commercially-focused marketing campaign. Of course, if you run a blog or informational site, your goals will be slightly different.
In order to make sales, it's important that your website is just as good as your marketing. When you pair up a well-designed website with creative and effective digital marketing, you're on to a winner.
Having said all this, increasing sales isn't the be-all and end-all of a digital marketing campaign. Perhaps more important is to ensure that your growth is sustainable and that customers are going to stick around for a long time into the future.
As you can see, the best digital marketing can do a lot of fantastic things for your business, as long as you're making the right choices. For many businesses, the process of actually knowing where to start with digital and social media marketing is where they come unstuck.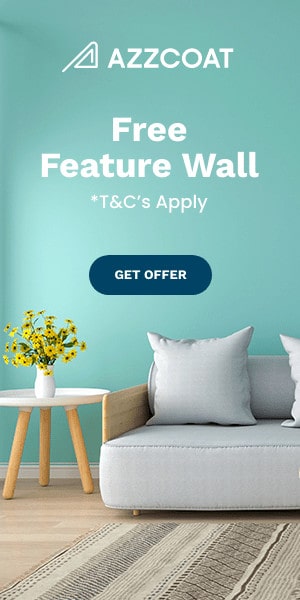 Google Display Advertising – Azzcoat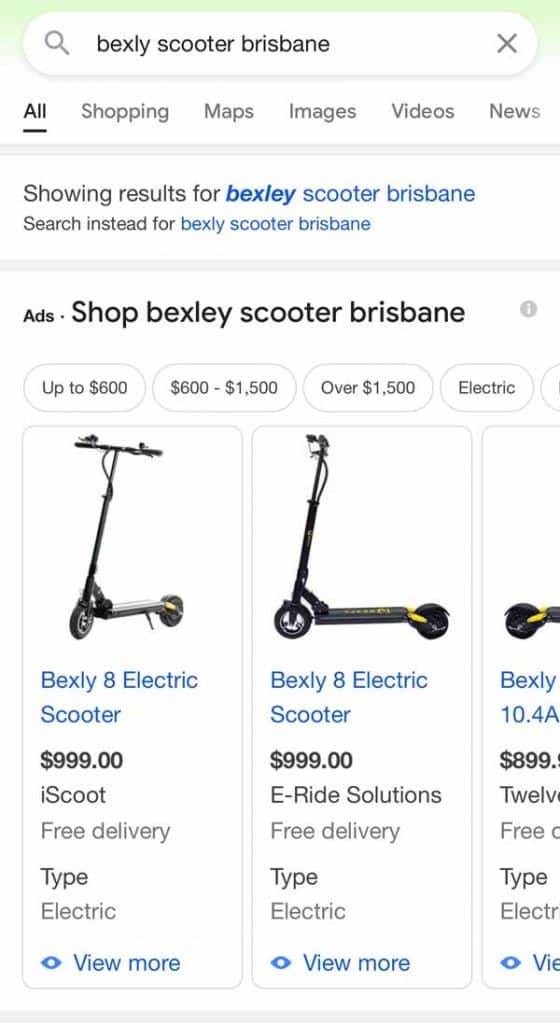 Why choose a digital marketing campaign for your advertising?
Digital marketing is only one type of promotion, so why should you pursue it over everything else? You could just as easily invest your time and money into a physical advertising campaign and probably see some decent results.
Digital marketing presents a number of unique benefits that simply cannot be replicated by a physical campaign. Here are a few of them:
Want to increase your sales? Get in touch with our expert team for a free Ignite Call.
Benefits of using digital marketing agencies
So, we've talked about why you should be integrating a digital strategy into your marketing campaigns, but what are the benefits of getting the help of a digital marketing agency?
It's worth noting that you can absolutely run a digital marketing campaign on your own. However, getting in touch with digital marketing agencies in Australia is one of the best ways to increase your chance of putting together a successful strategy.
Constructing a high-quality, optimised digital marketing campaign can take a fair amount of time. A lot of businesses just don't have enough time or staff available to make a full digital strategy viable. By offloading some of the work to an agency, they can save valuable time to be invested in other areas of their business.
When you're running a small business in particular, the number of tasks you have to complete every single day can quickly get overwhelming. Why not save yourself the stress and team up with a reliable digital marketing agency that can help push your business to the next level.
Connecting with a great digital marketing agency will grant you access to top industry professionals who have years of experience in the field. As well as putting together an effective campaign that pushes the needle for your company, these experts will be available for support throughout the campaign.
Working with seasoned professionals is essential if you want to give you and your business the best chance of reaching your targets. It also means you'll be learning from the best, and you'll be able to integrate all the skills you pick up into your future campaigns.
One of the biggest benefits of working with the best digital marketing agencies is that they can create extremely flexible campaigns for your business. If the market suddenly shifts and you sense an opportunity, a marketing team can quickly put together some fresh content to meet the new demands.
A digital marketing agency can also best assess which strategies you should be pursuing. Every strategy works differently with each business, but the vast experience that digital marketing agencies possess lets them quickly acknowledge the needs of your business and decide which response is most suitable.
Agencies can run simultaneous campaigns for your company across multiple different platforms. If the statistics say that you are seeing more social media marketing success on one platform than another, then more resources can allocated towards it.
Flexibility is extremely important if you want to run the best digital marketing campaign possible. Lots of digital marketing agencies design their services around this idea and many have produced loads of successful campaigns as a result.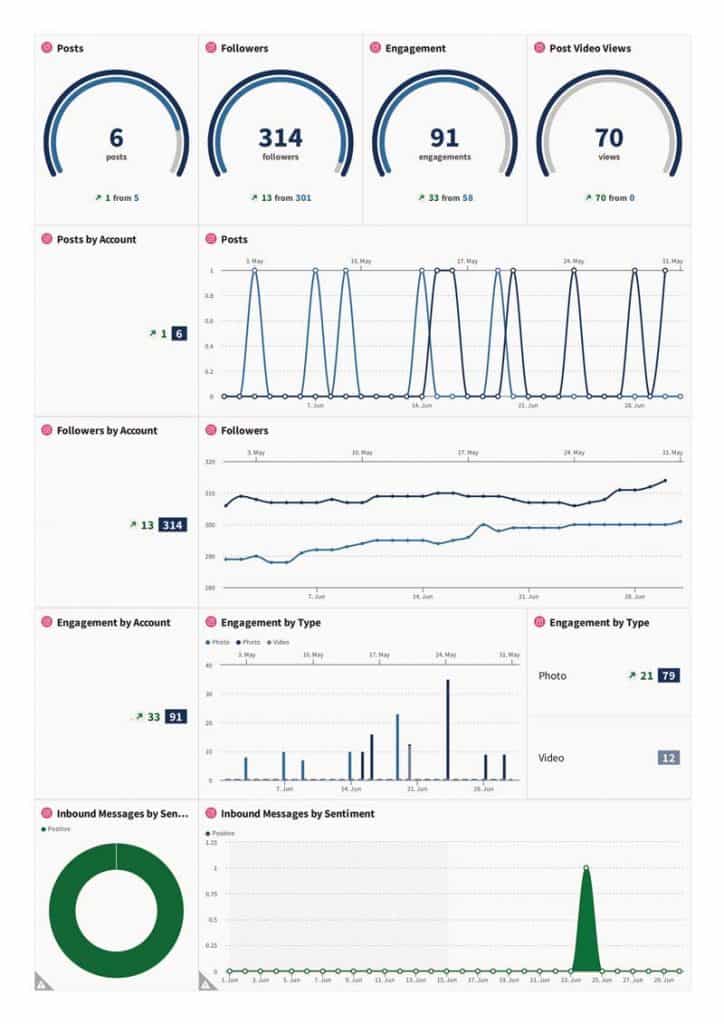 Instagram Overview Report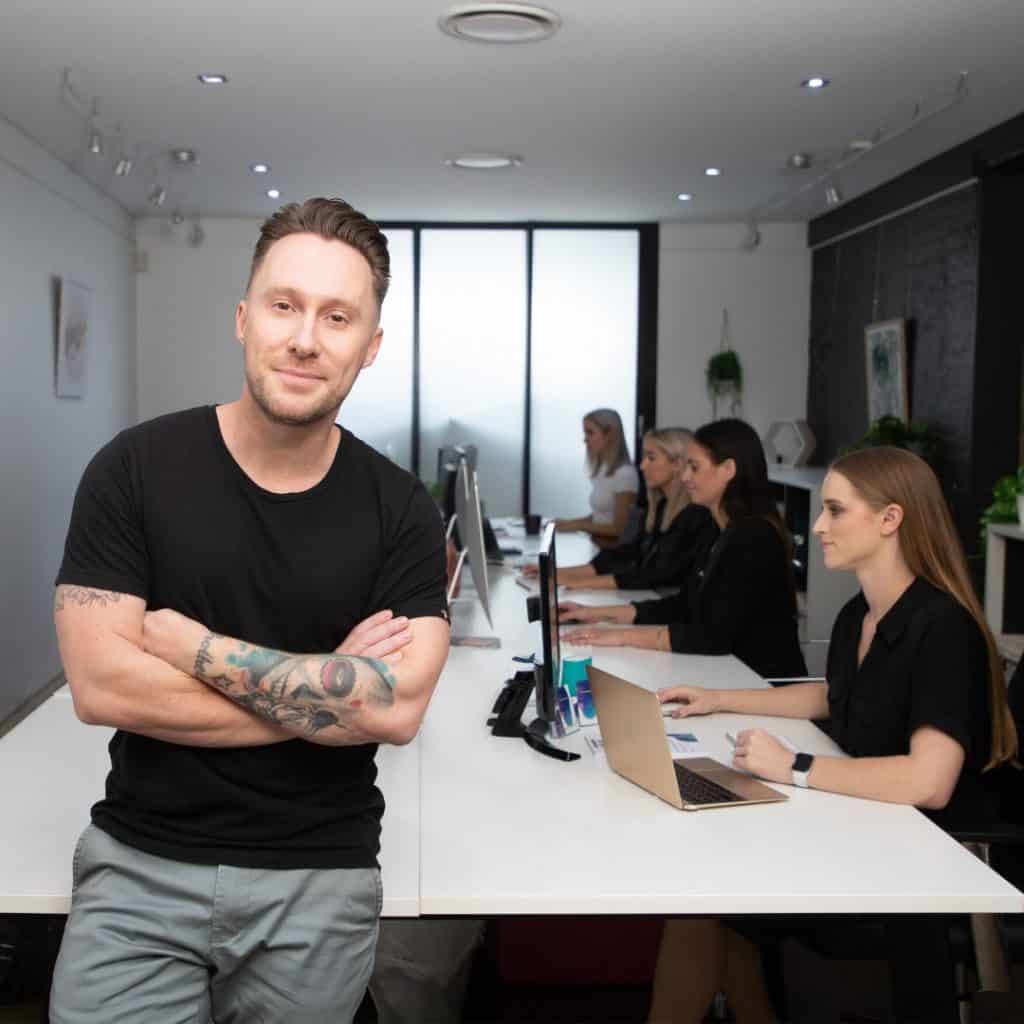 It doesn't matter if you are a one-person operation selling vegan chocolate or a company that shifts thousands of products every week, our team will be able to put together an effective marketing strategy that boosts your key metrics.
Our campaigns don't simply recognise a boost in site traffic as a success. Instead, we are focused on the things that matter to you, whatever that might be. If you want to secure more sales, then our strategies will be specifically tailored towards that goal.
There are countless digital marketing agencies in Australia, all claiming that they'll be able to push the needle for your company. So, why should you choose us?
Like all the best digital marketing agencies in Australia, our expertise extends across many different aspects of the digital realm. It doesn't matter whether you're looking to engage in content marketing on social media or you want to produce some professional-level email marketing, you can be sure that our team will have the experience necessary to help you realise your ideas.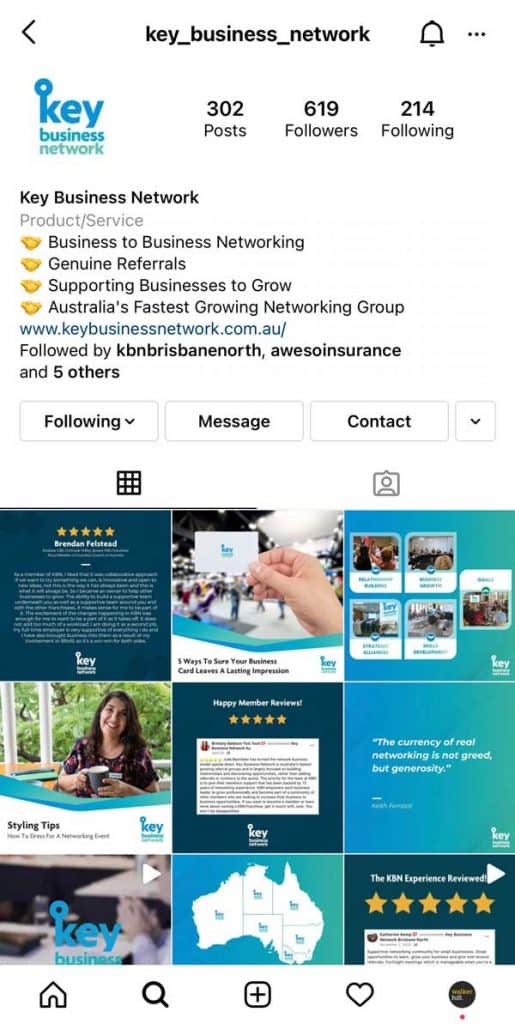 Social Media Management – Key Business Network
As a digital marketing agency, we take a modern and unique approach to our strategies. Having said that, a successful marketing or advertising campaign must have solid foundations in order to be effective.
Therefore, we implement a diligent process with every new client in order to ensure we can provide the best service possible. This all starts with a deep and layered research stage, aiming to really discover what is going to work best for each client.
Tell us a little about your business to find out if we are the right fit.