Connecting the dots between
accounting

digital marketing

finance
to help your business
accounting

digital marketing

finance
Our clients range from start-ups, growing businesses to well-established companies. With specialists in various industries on our team, we can provide your business with the support and advice you need to Make It Count for your business and people.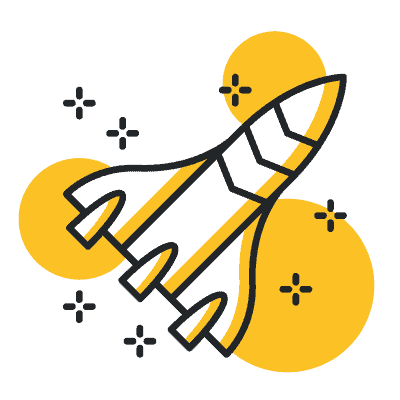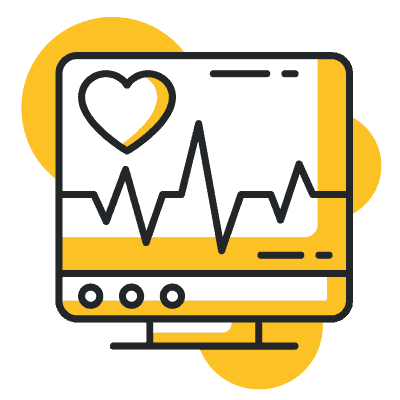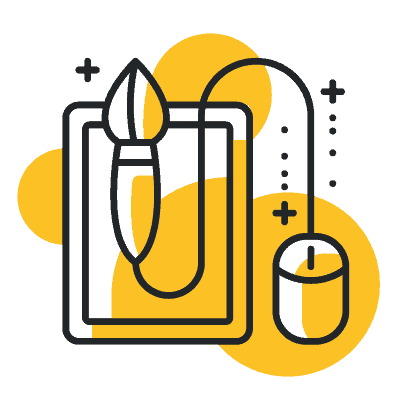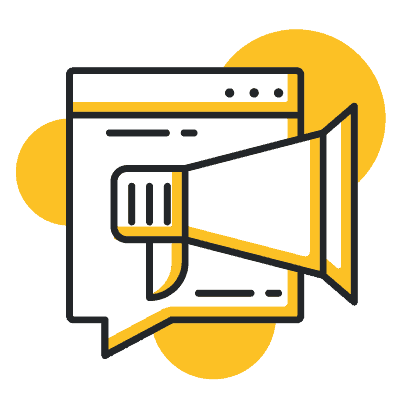 Marketing Agencies/ Consultants
An integrated approach supporting you and your business from inception to exit. 
"To us, business is personal. Walker Hill Group helps businesses grow so the owners and team can win personally."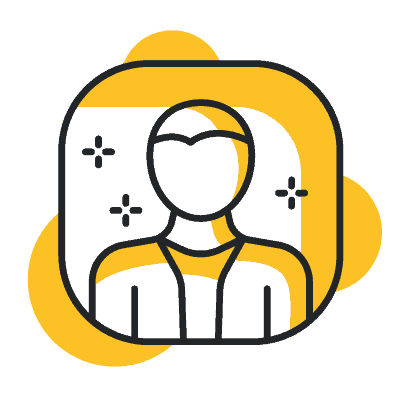 Because business is personal.
We know that what happens in your business can easily impact your personal life and vice-versa. That is why it is important to have a team looking out for, not just your business, but also personal resources.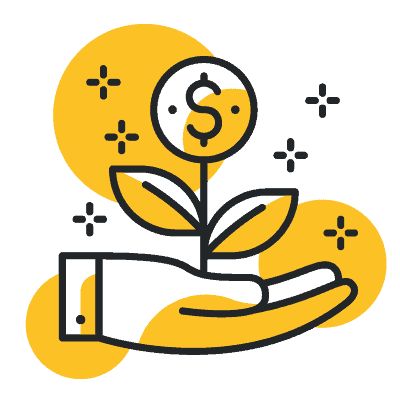 Because your business counts.
At Walker Hill our vision is to
Make It Count
and in order to
Make It Count
for our clients, we know there are multiple areas of business that we need to be across to help them know their numbers, grow and achieve success.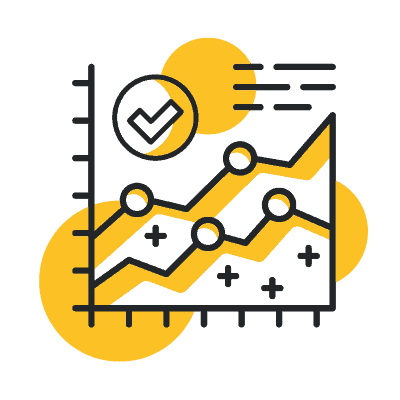 Because we get results.
Behind every well-functioning business, is a high-performing team. Some of this team will be internal and some external. The Walker Hill Group helps connect the dots between your external partners by working collaboratively to help you achieve more.
How do we Make It Count for you
?
People.
Results.
Teamwork.
Leadership.
Communication.
Respect.
By having a team of collaborative accountants, bookkeepers, finance experts, marketing creatives, and more, we are able to add more value to not just our client's businesses, but also their personal lives and journey.
Companies we partner with
.
We have carefully curated a range of tools and services that we use internally and recommend to our clients to improve efficiency, systems, sales and much more.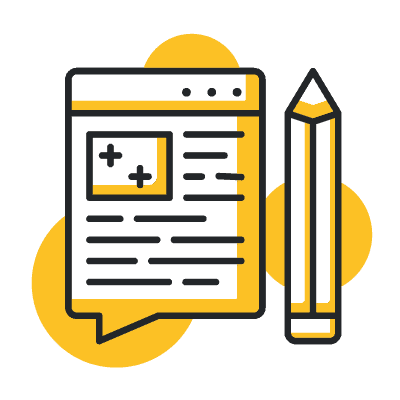 Stay up to date with the latest in Accounting & tax, digital marketing and financial services. Our blog is updated weekly by industry experts providing you with actionable information that you can implement into your business.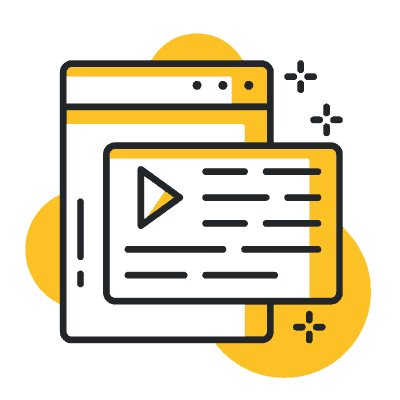 Ready to learn some new skills that will improve your business operation? Our self paced, online courses will help you level up with skills that will grow your business faster.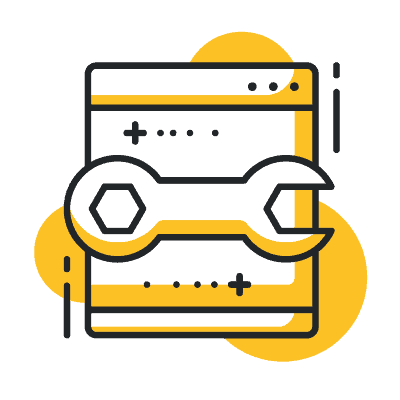 The Team at Walker Hill have carefully curated a range of tools that we use internally as well as our clients, to improve efficiency, systems, sales and much more. This area will be continually updated with the latest tools that can give your business the edge it needs to make it count. 
Making it Count
.
The Client Experience.
Trusted by leading businesses
.
Join 1000s of Businesses Australia wide who Partner with Walker Hill. 
Great service and have been a pleasure to deal with.
The guys in the Walker Hill finance team always go above and beyond in helping us. Including taking delivery of a new work Ute when we couldn't get there.
Will and Sam have been fantastic to deal with. They presented me with various options and opportunities. They were professional and helpful through each step of the loan process. I would recommend Walker Hill Finance based on my experience with them.
I had a 30 minute conversation with Josh. He was very clear and made things easy to understand. He answered all my questions and gave me some great advice. Friendly, not pushy and very professional.
My husband and I would give Kathrine Parmenter 6/5 stars if I could. From start to finish, she was so informative and really went above and beyond to figure out what we wanted, what we would be eligible for, and she helped us to get exactly the mortgage we needed, which was a better option than what we had hoped (and asked) for in the first place. If we had gone directly to the bank or tried to DIY this we wouldn't have been able to purchase what is now our first home, let alone whilst also still feeling comfortable with the certainty of future rate and cost of living increases. She was always so communicative and knowledgeable (we really benefitted from her decades of experience in the banking industry), as well being an absolutely lovely person to work with. When we're ready for something bigger we'll definitely see Kathrine again.
My partner and I were looking at purchasing our first home and had heard a lot of people suggest finding a broker to help the process.We got in touch with Lucas at walker hill and our experience was absolutely amazing. lucas and the team were always available to help answer any questions we had, they were very knowledgeable and just made everything so much easier to process.I would highly recommend Lucas and walker hill to anyone thinking of purchasing a property.
The team at Walker Hill are fantastic at what they do from beginning to end. They all work tirelessly to make the customer happy which is what all businesses should aspire to. Walker Hill made the process very smooth and easy, therefore we are so happy that we used their services again and we couldn't be happier to recommend them.
We had the pleasure of working with Will and Sam, who helped guide us through each step of our refinancing process. They were available anytime we had questions or concerns and were always very friendly, professional and helpful. Would highly recommend Walker Hill based on our experiences with them 🙂
We at Sws, BAM think that the team at Walker hill rock! Why would you go any where eles! Lana, Bianca and Liv are the dream team. Tell them Flick sent you!
Barney's Battle of the B.
Will and Sam have been fantastic to deal with in the process of purchasing my first home. They are very experienced and knowledgeable professionals that always delivered prompt, efficient and timely service in relation to my mortgage conditions and all my associated questions. I would definitely recommend anyone looking for a mortgage broker to get in contact with Will!
My experience with the team at Walker Hill has been nothing short of fantastic. I run a complex business with many moving parts. They have provided excellent advice which has already streamlined our processes. On top of this, our accounting processes have never been better. Very pleased!
A massive shoutout to James and the dream team at Walker Hill Digital. You've transformed our Google Ads from a headache into a stunning success. For anyone seeking an agency that's insanely talented and treats your success as their own, Walker Hill Digital is where it's at. A heartfelt thank you – you've made a real difference for our Brands!
Walker Hill has accompanied the Alliance Francaise of Canberra for several years now, always going above and beyond to help us with our marketing needs. Thanks for being such a great team and we look forward to working alongside Walker Hill for the years to come!
Marketing – Alliance Française de C.
Highly recommend Walker Hill for everyone looking at getting their Taxes done, quickly and efficiently. A Great team of professionals in my eyes.
I cannot recommend Walker hill enough. A huge thank you to Josh, Isaac, Danielle and the rest of the team there. Not only have they all been informative, but they have been extremely professional, courteous, punctual and most importantly patient, as well as greatly supportive to me as I start my new venture as a small business owner. I would recommend this firm to anyone and, will do. Thank you again, you have all made a daunting experience very easy to manage. Kind regards, Stenhouse bulk haulage.
It's rare yet very welcoming to be able to work with a firm of people who are so straightforward, honest and accommodating. The people at Walker Hill – especially Josh & Zac, Thank You! – have been absolutely fantastic and I would have no hesitation in recommending them to anyone. Especially sole traders and small businesses who need solid expert advice and guidance
If you are looking for trustworthy and knowledgeable mortgage brokers, then we highly recommend Sam Brereton and William Matterson from Walker Hill Finance. Their service, expertise, and genuine time for you are second to none. We have worked with Sam and Will on several occasions and each time the loan process has run smoothly and without complications. They are patient and knowledgeable about all bank's lending processes and products available. At all times, we felt we could call or email to clarify things we were unsure of. We have recommended them to many of our family members and work colleagues and they too have nothing but praise for the manner in which their business was dealt with.
I sincerely appreciate the team at Walker Hill. Bookkeepers and accountants alike are efficient, highly skilled and a pleasure to deal with. A very professional yet friendly experience. How modern business should be!
My experience with Josh and the team at Walker and Hill has exceeded my expectations on all levels.I have been impressed by their professionalism, expertise and commitment to ensuring that our business requirements are met. They have taken time to listen and work collaboratively with us and other professionals to tailor a plan to suit our business goals, while offering valuable advice to help ensure our success.Their communication is always friendly and efficient and the great culture within the business is evident with their internal communication.I am looking forward to working with them going forward and would not hesitate in recommending them.
I have dealt with Josh and Isaac on several occasions now and every time they have exceeded expectations and come through with a fantastic product. Always smooth sailing with these guys and we will be using them for years to come. Cheers
I got Walker Hill to assist with setting up my new business and the team were all very knowledgeable and happy to help with any needs.Will definitely keep using their accounting services for my business needs. Overall, great team i met with and would highly recommend
We dealt with Will and Sam for our mortage. They were amazing to work with and fought to get us the best rate! They were very knowledgeable and understanding to help us with every step and answer every question we had! We would recommend Walker Hill for anyone getting a mortage! 10/10
I have had the pleasure of partnering with Walker Hill for our financial needs, I cannot recommend them enough. Their in-depth knowledge and expertise, especially in drafting a shareholder agreements, was invaluable for our company. We felt completely at ease knowing they had our best interests at heart and provided advice to ensure we maximized our corporate advantages.Moreover, their CFO services are top-notch, offering timely insights and strategic financial planning that aligns perfectly with our growth trajectory. On the tax front, they've exhibited nothing short of excellence. Their proactive approach to tax planning and compliance has saved us from potential pitfalls and ensured that we are always on the right side of the regulations. In a world filled with complex financial challenges, having Walker Hill by our side feels like having an ace up our sleeve. Cheers to the exceptional team!
Very professional & easy to deal with. Gave good accounting advice & service.
I've been with Walker Hill Accounting Firm for years, and they consistently deliver exceptional advice and top-quality accounting services. Their team's expertise has been invaluable for both my company and personal financial matters.What truly stands out is their personalised care – they take the time to understand my needs and provide clear, easy-to-understand explanations. Walker Hill isn't just an accounting firm; they're a trusted ally in my financial journey.
Excellent service and guidance from Lucas as a first home buyer. Would highly recommend, thanks again Lucas!
The industry knowledge William provided was second to none, as well as excellent service going above and beyond. I could not have purchased my home without him! Always friendly, professional, and patient in what can be a stressful time. I highly recommend Will and would definitely choose to work with him again.
The world of digital media and marketing is like a foreign language to me but with the Walker Hill Digital Marketing team as my 'digital translator' I feel confident I'm across what I need to be.They keep up with the warp speed that we have to move in digital and if I want to understand how something might apply to my business, they are so giving in their advice.The team allow me to stay in my zone of genius while still having my digital footprint and message consistent. It's a weight off my mind and another tick on my to-do list.I would recommend anyone looking for a digital marketing solution to contact the Walker Hill team to explore what they could take of your plate.
Great company to deal with.Will was very easy to deal with, and made the first home buying experience a positive one. 😁
Excellent service, high class knowledge and strategy for business owners
We are a small business' and we have engaged with Walker Hill with both their accounting team and digital marketing team.The Digital marketing team recently ran a promotional campaign for us as well as set up our google my business'.They were amazing, came with a clear plan, consistent communication and a great result.Lana, Liv, Bianca, Tia and The Whole Team,Thank you, we look forward to working with you again soon!
The Walker Hill team have been nothing short of amazing to work with. Their expertise and knowledge around marketing has been so incredibly helpful to my business. In the first month of engagement with Walker Hill we saw a significant rise in our bookings which has remained consistent. Their professional reports, explanations, and regular check in's with me have been so good. It has been one less task I have had to worry about and certainly the investment has been well worth it for us not just now but the long run. If you are considering engaging a company for marketing on all platforms I would strongly recommend you give Walker Hill a go!
Bianca and Brent have been assisting me with Email and Google Marketings!I can only say nice things about their customer care and support! They remind us when we are due for our monthly email and Brent organises meetings with us to keep us updated with the Google Growth. They have been super kond & generous..Adding to this, I loved how Bianca went above and beyond to help me with our email templates which was something that they do not usually do for us.The team is lovely and extremely helpful! I highly suggest them and look forward to working with them FOREVER. It is an absolute pleasure to write this review and surely the least I can do♥️
We used Walker Hill as our mortgage broker. After initially being knocked back by our bank for finance we threw to a particular mortgage broker (he know's who he is) who went above and beyond to keep the deal alive and help us secure finance for our property. We couldn't have done it without him and wouldn't hesitate to recommend Walker Hill again.
The girls in the marketing team are really great to work with. They are always going above and beyond to help grow my business. Even though there are different SME's working on each media platform, they all work collaboratively to ensure we are getting the best results and bang for buck. Thanks, Lana, Holly and Bianca :-)BeltUp Leather Co.
Walker Hill is an outstanding accountancy firm, they are not your typical accountants. What sets them apart from the others is the culture within the firm, from the senior management all the way down thru the ranks. I had a mutual client say "they are the first accountants that have genuinely taken an interest in my business and want to help".
Great team, and communication is fantastic and Will works tirelessly and looks after their clients
My experience with Walker Hill has been seamless and supportive. They've been taking care of my husband and I for a few years now. Couldn't recommend a more professional and responsive team, they actually care about you. Have recently been working with Lachlan personally and he's gone above and beyond.
I called Walker Hill Accountants and briefly spoke with Josh. He was extremely professional, straight to the point, gave me the facts, the figures, everything I need to know.No beating around the bush.Whilst their company wasn't the right fit for my small home based business, he definitely put me on the right path.Thank you so much for your time and for the professional courtesy to return my call.
I have found the team a Walker Hill to be very professional and responsive. They have given me useful information around adequate structures and 12 month plans that I have found very insightful. Mark has done a great job with the work that he has put into my account. What I really like about Walker Hill is that you are not just a number. Whilst my main contact is Mark I am also pleased to see that Andrew Walker is across all of my numbers and remains close to my account. I can't think of anywhere else you get that. I am very happy.
Walker Hill have really stepped up and helped our business survive some very tought times. They are efficient, great communicators and give me confidence that my accounts are in the best hands. I could not recommend these guys enough. They have helped us with our accounts, getting better financial deals and funding and even helped us source better insurance. They are excellent and no question or request is too hard.
Walker Hill have done our taxes which have included rental and investment properties for some years. We have found them to be professional and always on hand to answer our questions and concerns. Jessica, J has been patient and empathetic with our questions even when it is not tax time. With her on your side tax time is so much easier. I would highly recommend Walker Hill and intend to use them into the future.
Walker Hill has always been so easy to deal with for my accounting needs. Always professional and very knowledgeable.
Walker Hill have provided excellent service and are highly knowledgeable to support any finance needs.
Customer service and execution is spot on, couldn't be happier with Walker Hill and Walker Hill Digital. Lana, Bianca and Holly are the best there is!
If you are after an energetic firm that sincerely want to help your business succeed then the team at WalkerHill are for you. At first, I approached Andrew to help with my tax accounts, however it didn't take me long to realise that the remarkable team that he has behind him, which supports and grows my business in so many different ways. The marketing team are phenomenal, highly recommend Lana and her team. Always there when I need them.
Walker Hill is excellent to deal with and very competent in marketing (which is hard to find in business). They were recommended to me for their marketing, a newer part of their company portfolio. They created a new landing page for me which is fresh, on point, and dynamic and developed a Facebook campaign for my ads with lots of thought and expertise going into it. This is also fully integrated with my crm and seamless from initial lead click to service delivery. I have had comments on the quality of their work from some of my other trusted suppliers. This only cements my confidence in their work and competency. Lana, Bianca, and Lizzy have been so great to deal with on every level and always responsive, personable, and professional. They have listened and brought my business to life so I can focus on my clients, and the leads keep coming through. Thanks so much guys!!
Can highly recommend Walker Hill Group for digital media management and accounting. Their media managers, particularly Tyrone, are brilliant at what they do and have demystified paid marketing for a rooky like me. And they constantly monitor your campaign performance unlike other companies who seem to employ a set and forget strategy. Also their accounting practice gets a big tick for business and personal taxation. Maximum refund, minimum fuss.
Here from the team at Embedded Construct Co, we through and through recommend Walker hill from their book keeping and accounting services to company finance assistance and general support. The structure that they provide from business to business always has client's wants/needs and company growth in mind. We have partnered up with Walker hill for the last year and it has been nothing but hassle free. Everything is always outlined, never left unsure and a strong level of guidance in all sectors of their company that we require is always a phone call away.
My first meeting with Josh was very professional. He answered all my questions and gave me a presentation of the tax system in Australia so that I fully understand how it works.Tara-Sha then took over and guided me through the process of creating my company.I have always had a quick response to my emails and my questions and I am delighted to be able to start a collaboration with them.It's exactly the kind of accounting office I was looking for: modern, professional and responds quickly to my requests.Thanks !
Walker Hill step me through our campaigns, not only assisting but teaching me along the way. Their monthly reports are comprehensive and informative enabling me to make informed decisions regarding our marketing.
Very happy with Lana, Aurlivia and the team at Walker Hill Digital. We needed help to improve our social media presence for a small and busy business and they really demonstrated the ability to add value and take the time and effort out of our hands to focus on other elements of the business we needed to.
Very Professional team that helped us with all aspects of our digital marketing activities. We are very happy with the result.
Walker Hill are a truly professional outfit, that are definitely at the top of their game. I have had the privilege over a number of years working with Nick, Andrew and the team, seeing first-hand, their approach and value they bring to the table for their clients. Even with the firm's remarkable growth, they still offer the same level of exceptional service and experience. The innovative approach to Accounting and Business, complemented by Digital Marking and Finance, is second to none.Highly recommended for business owners who want a true professional on their team.
Walker-Hill provided me with excellent support for my business through their professional accounting services. I would highly recommend them to anyone wanting a thorough and friendly experience.
I have been a client of Walker Hill for a number of years. As a busy professional, I really don't have the time, inclination and to be honest the expertise to manage increasingly complex taxation matters. Consequently I entrust all my personal and business tax affairs to WH with complete confidence. Not only is their advice excellent, so to is their service and they are simply a nice bunch of people to deal with. As a bonus their fees are reasonable and present great value for money.
We highly recommend the team at Walker Hill Digital.Our account manager is always happy to answer any questions we have…and there's been quite a few… There is effective communication, regular updates and helpful links. But most importantly, our business is growing solidly week by week. We honestly couldn't be happier.
I engaged Walker Hill Group to help me solve business financials with their accounting services. What I've appreciated most about working with Walker Hill is their reliability with advice and prompt service.
We engaged Walker Hill Group to help me solve our business accounting with their services. What I've appreciated most about working with Walker Hill is the close and continuous support from the accountants to ensure that we are planning our tax issues well in advance. Specifically, Nick Hill, at Walker Hill Group always supports me to 'Make It Count' for my business.
Walker Hill has provided us with the accounting support we needed to grow our business.We have been able to focus on our core business and what we do well, with every confidence they have our accounting needs covered.Thanks Andrew Walker, Jess Jowett and the Walker Hill team for making it count.
I engaged Walker Hill Group to help me solve our accounting issues with their exceptional services. What I've appreciated most about working with Walker Hill is their dedication to us. Specifically, Hayley Nixon, at Walker Hill Group always supports me to 'Make It Count' for my business.
I have been using the Walker Hill Group for around 5 years. They have always provide exceptional service & great taxation advice. I've now started a new business & they were the first I called to ensure I have everything set up correctly from day one. I happily refer family & friends to get their tax sorted by Andrew, Nick & the whole Team.
Waller Hill have been the best strategic partner, not only for our business but also for our personal life and property portfolio. We have now also put 3 property deals through their finance department and couldn't recommend them highly enough.
Stramit, Fair Dinkum Sheds, Fair Dinkum Builds, Shedboss and Taurean Door Systems transitioned to Walker Hill for all our SEM services circa 8 months ago.In that time we have noticed a significant and transparent uplift in search results and leads generated for our businesses.The team are highly responsive to feedback, adapt quickly and are constantly looking for ways to improve our search results.We have also leveraged their services for social campaigns and the results have been impressive.I cannot recommend them highliy enough and we will be increasing our investment in their services in the new financial year.
I engaged Walker Hill Group to help me complete company tax returns with their accounting and finance services. What I've appreciated most about working with Walker Hill is there no fuss approach and considered and pragmatic advice. Specifically, Jess and Nick, at Walker Hill Group always support me to 'Make It Count' for the Company.
We've been with WH for 4 years and they have always taken great care of all our personal and business accounting. Always thinking outside the box and providing excellent advice beyond just tax returns.Also Lucas from WH Finance was great to deal with and have secured 2 mortgages with his help.Would recommend.
Been fantastic working with the Walker Hill team.Both for personal and business ventures.
My business engages Walker Hill for business and personal accounting services. What I've appreciated most about working with Walker Hill is their high touch and caring approach to managing our finances. They have been an amazing and invaluable support to us over many years. Specifically, Jessica Jowett and Andrew Walker at Walker Hill Group always supports me to 'Make It Count' for my business.
Tax explained simply! Very effective and easy to work with.
I love working with the Walker Hill team. They are friendly, professional and super knowledgeable. And I always feel valued. I can rely on them for any projects, knowing that they will give me honest, accurate, and compliant information and advice. Thanks guys, I wouldn't go anywhere else.
I've been working with WH for quite a few years now and they have assisted me with impeccable service consistently throughout this time. They have always been able to provide the services I need, when I need them with accurate advice every time.I would, and have, recommend/ed this company to friends of mine with businesses of all sizes and have always had positive feedback from them also.
I engaged Walker Hill Group to help me with taxation, FBT, and business strategy with their taxation and consulting services. What I've appreciated most about working with Walker Hill is their professionalism, knowledge and regular planning sessions. Specifically, Andrew, Jess, Alex, and Barbara, at Walker Hill Group always supports me to 'Make It Count' for my business.
I engaged Walker Hill Group to help me solve new business ventures with their Advisory services. What I've appreciated most about working with Walker Hill is their exceptional guidance, experience and approach. Specifically, Andrew Walker and Jess Jowett, at Walker Hill Group always supports me to 'Make It Count' for my business.
My company worked with Walker Hill on the creation of a brand new website and accompanying marketing campaign. Lana, Jade and the team were excellent. Fast response time, great design and a real feeling of confidence that they went above and beyond to deliver on our investment. We highly recommend Walker Hill.
Walker Hill Digital get it, and have the method, insight and team to deliver quality outcomes. The Rightsize Group is proud to use WHD for our ditigal marketing.
Their accounting advice is always spot on and provided in a timely matter. All of the accountants and even administration staff I deal with at Walker Hill are highly professional but also personable which is generally hard to find with some accounting firms. They have always been able to strategise great plans for me and my clients to save money. Thank you Walker Hill and would will continue to highly recommend you to all my family, friends and clients.
The best in the business; highly professional, efficient and friendly. They set the benchmark for service quality in their industry and are a tremendous asset in contributing and sustaining growth in your business or professional role.
Very happy with the team at Walker Hill – they are above and beyond what you would expect from an accountant. I feel like they are partners in my business and not someone who ensures I'm tax compliant. Its refreshing to work with an accountant who cares enough about your business that they will ring you out of hours to check in when your numbers are tracking the way you had hoped for. I have now restructured my company set up and feel much more confident with the next stages of growth for my business.
We've been using Walker Hill for a few years now, and they were great to help us launch our business and have been better each year maintaining and growing the business. I would definitely recommend.
I can't recommend this company enough, they certianly know their stuff. It's very refreshing to find a company where everyone is extremely passionate about what the do, they are always happy to go above and beyond.Thanks again.
Walker hill have been assisting my family for over 4 yrs. Service is always prompt and very helpful. The office staff are always friendly and happy to help. Highly recommend them to anyone looking for an accountant.
I was recommended Walker Hill through a friend and i couldn't speak higher of the team there.As a small business owner they've offered me more support and guidance than i could ever imagine and they go well beyond just doing my taxes.They answer all my questions in great detail no matter how big or small, they have put me in contact with the right people and offer great advice on how to grow and expand my business. I would definitely recommend Walker Hill to anyone.
Tell us a little about your business to find out if we are the right fit.